CASITA VENUS
FIXER UPPER CASITA IN CENTRO HISTORICO'S HEART
Detailed description:
located in the middle of Historic District in Mazatlan, within walking distance to Olas Altas, the best restaurants in town, museums, theater, city market and Plazuela Machado. This is a small house built in the latests 1800's and perfect for a remodeling project to turn it into a historic and unique jewel, not many fixer upper oportunities like this any more!.
Amenities and neighborhood.
Street lighting
Parks nearby
Terrace
Location map.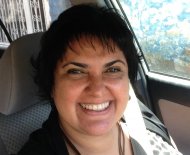 Agent:
Silvia Dolores Casas Gutierrez
PROPERTY PRICE $41,000.00 US
General Information
Code:

RCV1633E-28

Type:

House

Property:

For Sale

Lot size:

0 ft²

Living area:

718.12 ft²

Levels:

2

Bathrooms:

1.0

Bedrooms:

1

Parking:

0
More info
---
Compare this property
Add property

Select minimum 2 properties to compare them side by side.
---
Calculate financing
Play with our calculator for the financing.
USE CALCULATOR
---
Print or send this info
Print or send the information of this property by email.
PRINT FLYER